_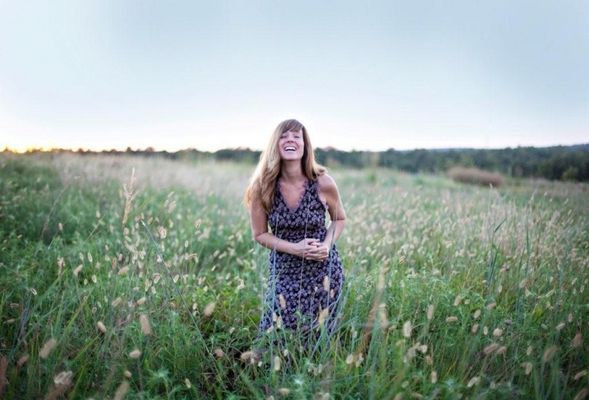 Playing around 200 gigs a year (pre-pandemic) for more than a decade, Susan Herndon has retained that true troubadour's ethos, sharing her passion for song and stirring thousands of kindred spirits throughout Oklahoma, Texas, the American heartland, and in Europe.
Born in St Louis, raised in Tulsa and bred in Oklahoma, she earned several degrees including one in French.   Herndon's youthful wanderlust took her to the south of France for many years, and while in that Gallic state of mind, she began her musical odyssey in the most humble – and purest – of ways:  busking for francs on the busy streets of Pau deep within the Pyrenees.
It was there and on other thoroughfares throughout Europe that Herndon honed the skills and presence needed of a dedicated working musician and an immediately engaging entertainer. "Music really is our universal language," says Herndon today. "And I do believe that good songs – in any language – can truly touch souls.  I know they have saved my life on numerous occasions."
With an engaging smile and graceful charm, she touches upon themes both universal and deeply personal, from longing and loneliness, to home, family, faded memories and hopeful dreams.  And she connects with her listeners in a voice that conveys equal parts savory innocence and knowing savoir-faire.
Herndon draws from a reservoir of original material spanning ten albums that have long found her sliding with ease from genre to genre. iTunes may soon run out of apt descriptors for Herndon's music; her releases have been termed 'blues,' 'country,' 'indie rock,' 'jazz' and 'pop,' even 'avant-garde.'  One moment she's covering a Dylan classic in French with delicate fingerpicking on her guitar and the next may find her sitting at a keyboard paying homage to any number of fellow Oklahoma songsmiths, such as Woody Guthrie, Jimmy Webb, Leon Russell or J.J. Cale. All in an inspired style uniquely Herndonesque.
At present, she is working to release a new full-length album of songs, her eleventh record to date, as a follow-up to SPIN, the 2016 EP released by Susan and her band, the Bella Counsel-- along with Bob French and Randall Coyne and Susan on upright bass, Bella.  On her album, VAGABONDE~  Herndon collected a number of French songs and the album was a featured favorite record of the year by Jerry Wofford of the Tulsa World.  Her album, All Fall Down, found her working with Texas musical legend Lloyd Maines and the perpetually lost gonzo Bob Livingston as co-producers.
In the meantime, she has worked diligently in raising funds for the esteemed Woody Guthrie Folk Festival by producing the WOW, Women of WoodyFest, Fundraiser and Roadshows, now in its 4th Annual year.
All Fall Down opens with Herndon ­– the Oklahoma girl and woman of the world – posing the musical question "Who knows all the ways of the world, and who can know all the ways of a girl?" Lone Star Music Magazine in its glowing review noted the "vaguely European je ne sais quoi that flickers throughout" while observing that "her beloved state of Oklahoma … figures prominently," particularly in the reflective closing track, "The Bad Roads of Oklahoma," which 
americanprofile.com
 has deemed one of the 10 Best Route 66 Road Songs, (in the good company of Bobby Troup's Route 66, Roger Miller's King of the Road, and the Eagles' and Jackson Browne's, Take It Easy.)
As Herndon looks down the road to new musical horizons, she hopes to continue to collaborate with writers whose work she admires, as she did on All Fall Down with the elegant "Everything to Me," a co-write with John Hadley. And to have her own songs covered by fellow artists. But no matter where her journey takes her, it's a safe bet that Susan Herndon will be forever singing that universal language of a good song that speaks truth with every note and every word.
Build your house on song
it carries you along
foundation sound
walls made of rock
You sing by the blue fireside of the hearth
And roll on …
"Build Your House," Susan Herndon @ Okie Turtle Music 2010
###
by D.C. Bloom