Greetings and thank you for visiting our site!
---
The new Susan Herndon and the Bella Counsel album has been released~
 BIG BLUE BEAUTIFUL DREAM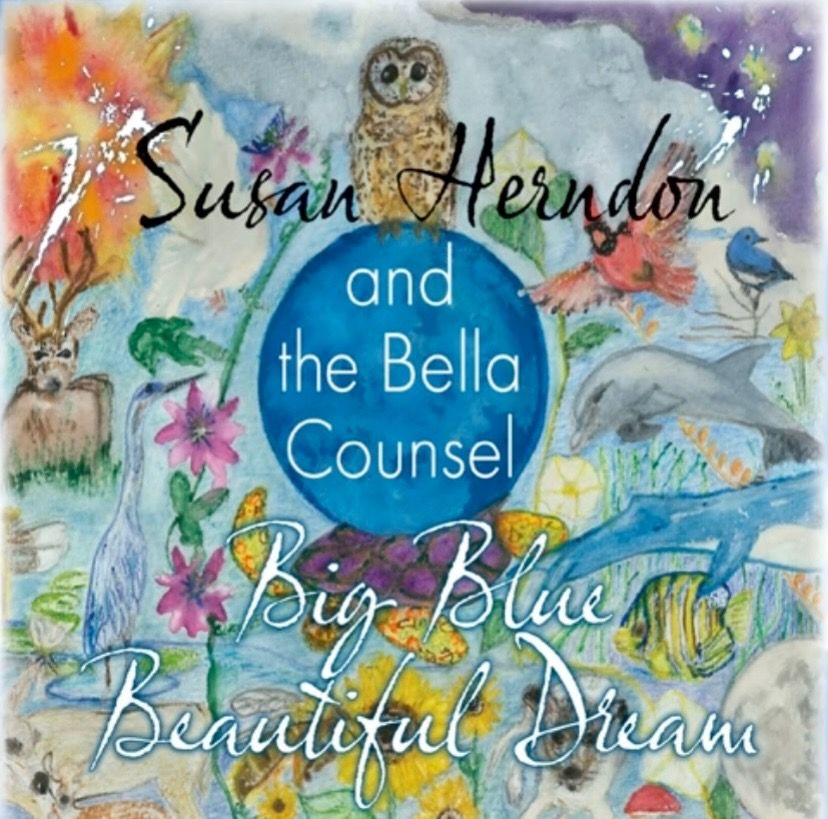 For streaming, go here to YouTube:  Big Blue Beautiful Dream on YouTube
Or here for other available links:  Big Blue Beautiful Dream at Hear Now
For a hard copy CD, contact us at:  Susan Herndon Music Facebook Message
Or come to an Album Release.  Love and thanks to those who came out this summer! More dates to come.
************************************************************************************************
"Susan Herndon's decades-long career has given us songs that are both confessional and universal, presented in a way that is not really folk, not really Americana, but can live proudly in both of those worlds.  This is never more obvious than on Big Blue Beautiful Dream.  It's a retrospective of a time of deep sadness and betrayal but with an eye on a future of serenity and forgiveness and yes, even new love.  While these songs reveal hard truths, this is by no means a brooding effort.  Many so-called songwriter confessions come with an absence of strong melody, choruses or bridges, relying mainly on the story.  Not these songs.  I came of age when pop music grabbed you hard and did not let go, it was not as casual as today.  This is music that will stay with you long after the first listen.  Music falls on our ears differently, but these are the kind of songs I want to hear.  Big Blue Beautiful Dream is as memorable as it is important.  From the opening horn riffs that introduce "Love Glasses" to the closing hope of "You Can't Take That Away," Susan Herndon has given us the best work of her career.  Listen Hard!"  ~Greg Johnson, The Blue Door, Oklahoma City
*************************************************************************************************
Some Upcoming Dates...
24 September, Localmotion Festival.  Muskogee, Oklahoma
25 September.  The Midway.  Norman, Oklahoma* (rescheduling, as music at the Midway is on hold for now)
30 September.  Paint Out Cancer Concert.  Legacy Park.  Norman, Oklahoma
tba October.  House Concert.  San Antonio, Texas
tba October.  House Concert.  Fredericksburg, Texas
11 November.  The Blue Door.  Oklahoma City, OK*
*With the Bella Counsel-- Bob French, Randall Coyne, Steve Murf Murphy, Sean Richards, Mike Carter
Love Glasses (by Susan Herndon and Amy Evans) is a song from the new album...
And let us know if you would like a copy of any of Susan's albums... 
Big Blue Beautiful Dream (2022)
Singularity~ a Pandemic Stay-At-Home Travelogue (2021)
2020 Vision (2020)
Songs From the Vault (2018)
SPIN (2016)
Vagabonde (2014)
All Fall Down (2010)
1,000 Pies (2007)
Peccadillos (2004)
In the Attic (2002)
Quiet Cave (1999)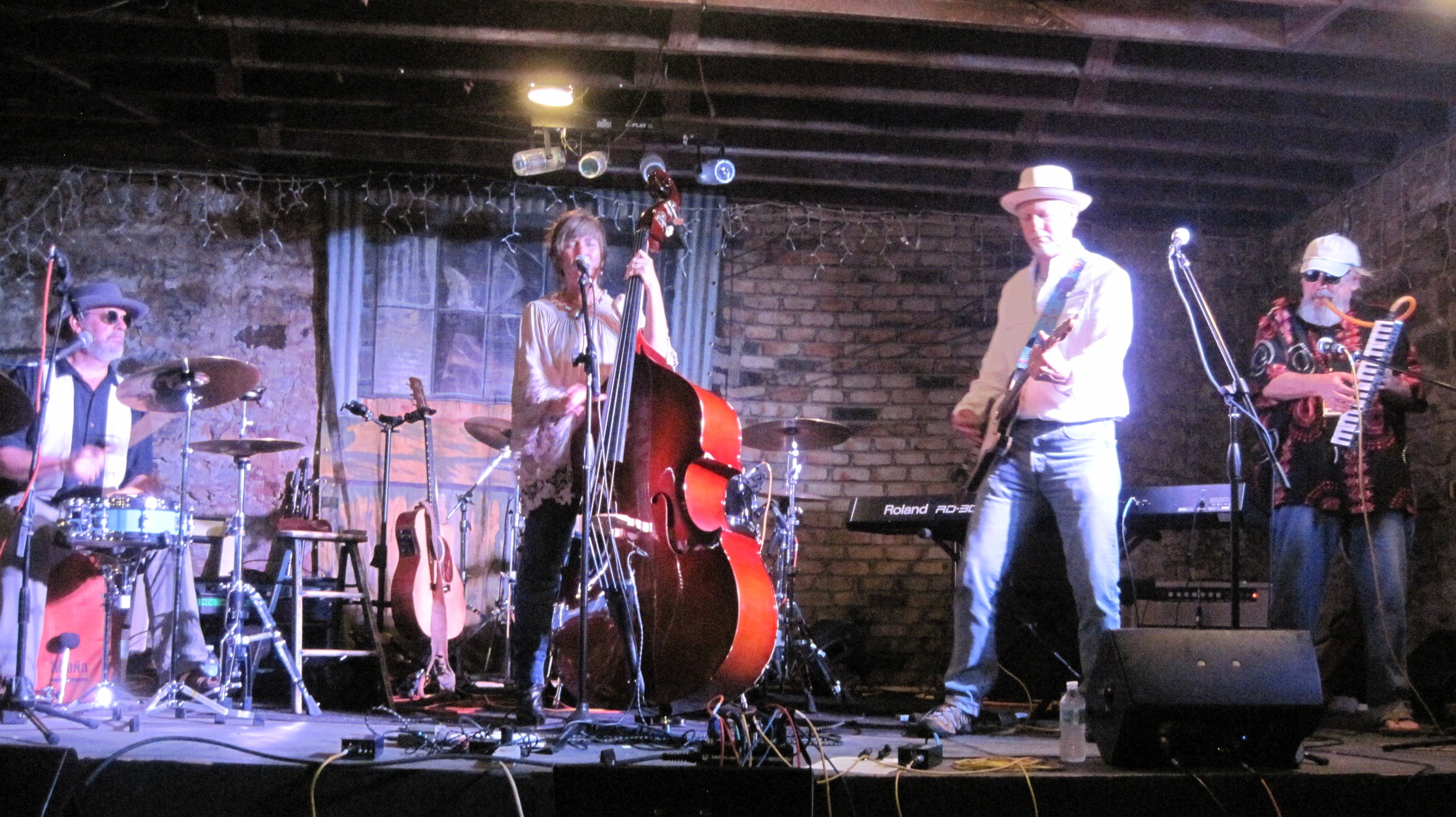 The Bella Counsel~ Randall Coyne, Susan Herndon, Bob French, and Steve Murf Murphy
(photo by Hank Woji)