---
---
Greetings and thank you for visiting our site!
***If you're in or around West Texas-- go see Susan at her show with the 
Sweetwater House Concert Association on Saturday, April 9, 2022*** 
The new Susan Herndon and the Bella Counsel album is scheduled for release this Spring:  BIG BLUE BEAUTIFUL DREAM 2022 dates are...
9 April.  House Concert.  Sweetwater, Texas
28 April.  Tapas and Tunes.  Otley, England
29 April.  Groovepad.  Bradford, England.  With Hazjak
30 April.  Seven Arts.  Leeds, England
1 May.  The Station.  Filey, England
2 May.  Evron Center.  Filey Folk Festival, England
4 May.  Mojo's.  Scarbourough, England
5 May.  Monk's Inn.  Beverley, England
tba May.  The Blue Door.  OKC*
28 May.  Round Barn.  Arcadia, OK.  With Felix Linden
tba June. House Concert.  San Antonio, Texas
tba June.  House Concert.  Fredericksburg, Texas
24 June.  The Midway.  Norman, Oklahoma*
25 June.  Old Stone Church.  Tulsa, Oklahoma*
2 July.  Blue Doors at Tenkiller.  Gore, Oklahoma*
3 July.  Blue Door.  OKC.  Protest for Peace Concert
15 July.  Woody Guthrie Folk Festival.  Okemah, OK
16 July.  WoodyFest.  Okemah, OK
30 July.  NeWorlDeli.  Austin, Texas
tba August.  Maggie's Music Box.  Jenks, America*
*With the Bella Counsel-- Bob French, Randall Coyne, Steve Murf Murphy, Sean Richards, Mike Carter
Love Glasses (by Susan Herndon and Amy Evans) is a song from the new album...
And let us know if you'd like a copy of any of Susan's albums... 
Big Blue Beautiful Dream (2022)
Singularity~ a Pandemic Stay-At-Home Travelogue (2021)
2020 Vision (2020)
Songs From the Vault (2018)
SPIN (2016)
Vagabonde (2014)
All Fall Down (2010)
1,000 Pies (2007)
Peccadillos (2004)
In the Attic (2002)
Quiet Cave (1999)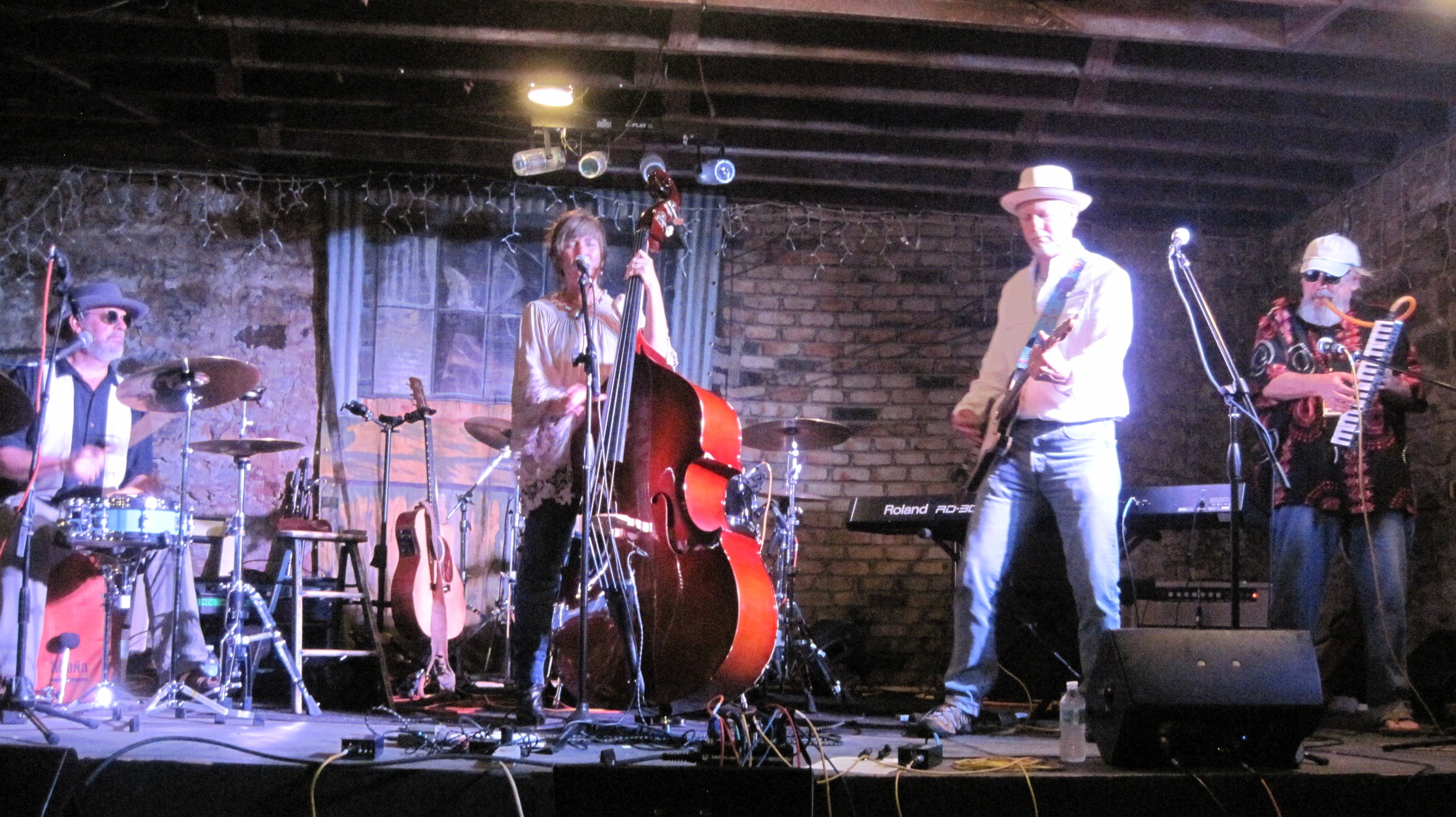 The Bella Counsel~ Randall Coyne, Susan Herndon, Bob French, and Steve Murf Murphy
(photo by Hank Woji)